Us
City bans electronic messaging boards in historic district | Government and Politics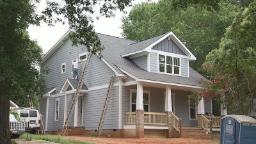 According to Landrum, two years after the sidewalks were installed, the prospective builders of the first McDonald's restaurant toured the town and considered the sidewalks a sign of the progressiveness of Farmington. They decided to put the McDonald's in Farmington instead of Du Quoin, Illinois.
"When they did that, it triggered the development of Karsch Boulevard," he said. "All the millions of dollars of sales tax revenue and jobs created out there, it really started because of McDonald's coming into town. That shows you how the downtown of Farmington has to work for the town. It's part of the town that's like a front porch.
"When people are coming into Farmington to look around, like young medical professionals, or somebody, they are going to drive their family downtown, and if there's weeds growing through the sidewalks and broken plate glass windows and dark storefronts, that spouse is going to look at the other and say, 'We're not moving here'. The downtown has worked for us for decades, because we have a really nice downtown."
After a friend told him about her city having historic downtown buildings painted orange or purple, Landrum decided to form a historic committee.
"The idea was to protect the downtown," he said. "The idea was not to make it a preservation district. With a preservation district, you pick out a year in time and say, 'It has to look just like this back then, and we're not changing anything.' We discovered early on that it wouldn't work, because a lot of these buildings had changed their appearance through the years. Which year would you pick that you're going to preserve?
Source link