Us
Matherville students make 250 Valentine's Day cards for seniors | Local News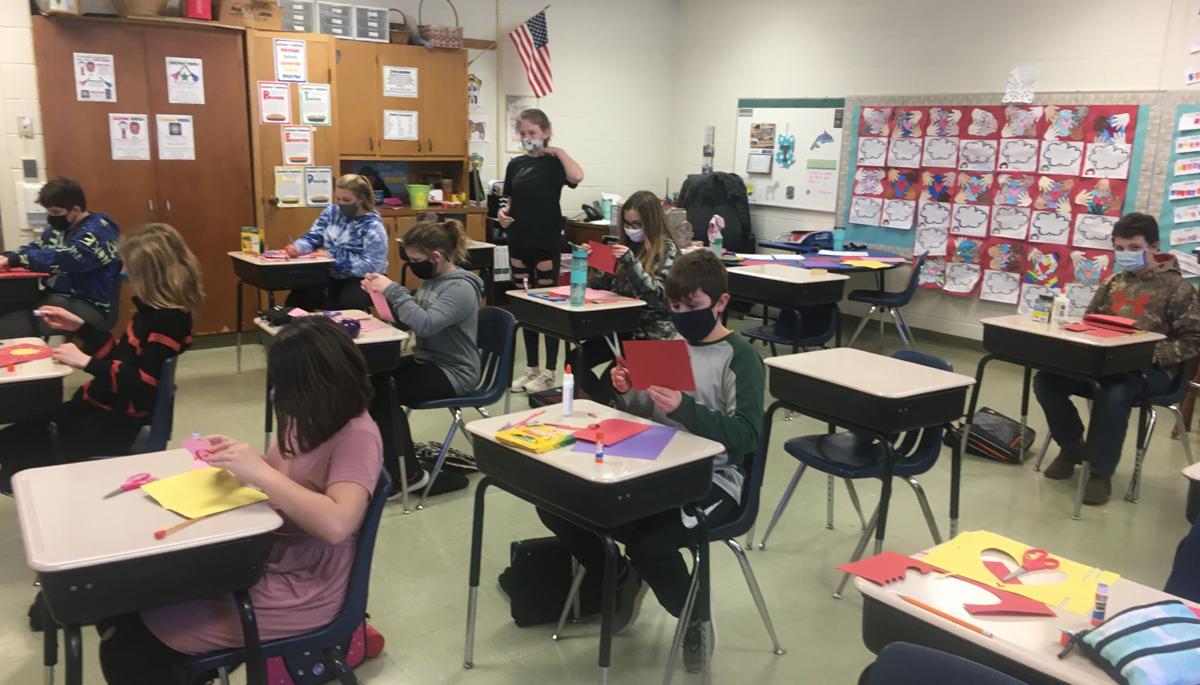 CALA SMOLDT

Evelyn Weakley remembers going with her family to deliver cards to senior living homes when she was little.
"They were really happy when they saw the cards, that made me happy," the sixth grade student said. "I wanted to do this because I wanted them to be happy like that."
Weakley is a student at Matherville Intermediate school. The 6th grade class answered the call when Senator Neil Anderson, 36th District Illinois, requested schools participate in a Valentine's for Seniors card drive he hosted.
"I thought this would be a great opportunity for my English students… I was overjoyed with how many cards we made," said 6th grade Matherville teacher Elisabeth Tomlin.
The class made 250 cards, Tomlin said. Many students opted to do more — even spending time at home making extra.
"We discussed how hard the pandemic has been on people, especially the elderly.  We spent a whole class period being creative and writing encouraging cards," Tomlin said students got extra creative.
"I made a bunch of different types of cards, I looked up some, and then I put jokes on most of them — and then the answers on hearts. I used googly eyes and stuff as well," said 6th grade student Georgia Anderson.
"I just thought that with the seniors — they would just like to have kids make them something and know they'll be happy when they get them," she said.
Source link